Happy Pumpkin time everyone!!
Autumn is my favorite time of year and I thought this would be the perfect time to create my first ever video blog all about the health benefits of pumpkins, why you should be eating them right now and 3 easy pumpkin recipes!
Check out the video to see all the health benefits of pumpkins!! After the video, scroll down to get the 3 recipes mentioned in the video!  I hope you enjoy it!
3 easy Pumpkin Recipes
All these recipes are super healthy, vegan, gluten-free and easy to adapt and make your own!!
1)  Pumpkin Oatmeal

For this recipe you can use Trader Joe's canned organic pumpkin and the must have staple Pumpkin Pie Spice!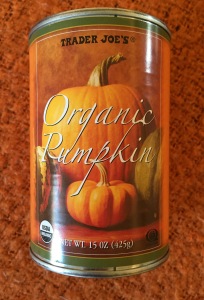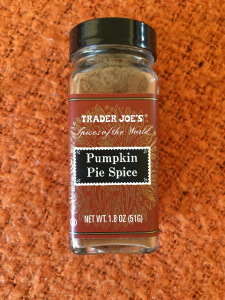 Ingredients

:

2 Cups your favorite mylk (almond, coconut, rice)

1/2 cup canned pumpkin

1 cup gluten-free oats

1/2 teaspoon pumpkin pie spice

1 tablespoon maple syrup

1/2 teaspoon blackstrap molasses

sprinkle of cinnamon
Directions

:

Combine your mylk and canned pumpkin and bring to a boil. Next, add in oats and pumpkin pie spice. Turn down heat and simmer according to the back of your oats package instructions.

Near the end of cooking add in your maple syrup and molasses. Stir together and transfer it into your bowl.

Sprinkle with cinnamon and top with shredded coconut, pumpkin seeds, hemp or chia seeds.
2) Pumpkin and Sweet Potato Soup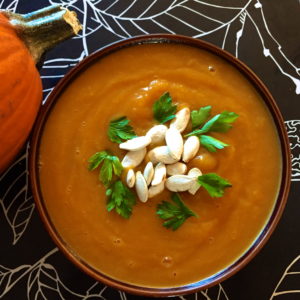 This recipe was inspired by instagrammer  @bebevegan. I loved how simple it is and how easy it is to adapt and make your own!  Please check out her page for the original recipe and more recipes ideas.  http://instagram.com/bebevegan
The bases of this recipe calls for 3 basic things, Trader Joe's fresh cut pumpkin cubes (I love all the resources Trader Joe's gives this time of year), sweet potatoes, and low sodium vegetable broth.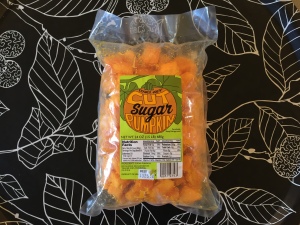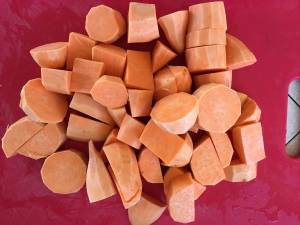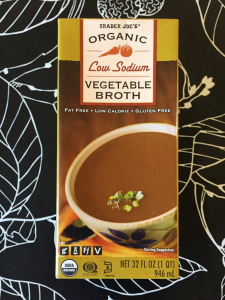 Here is how I made it….
Ingredients

:

One bag of Trader Joe's cut sugar pumpkin

About 8 cubed sweet potatoes

2 cartons of low sodium vegetable broth

5 smashed whole garlic cloves

1 teaspoon of nutmeg

1/2 teaspoon cayenne pepper

salt and pepper to taste

*1/2 teaspoon of curry powder (optional)
Directions

:

Pour 2 cartons of vegetable broth into a large saucepan. Turn on high heat and begin to boil.

Meanwhile start peeling and cutting your sweet potatoes.

Place sweet potatoes, pumpkin cubes and garlic in your saucepan.

Once it starts to boil, lower heat and simmer for about an hour.

Near the end of cooking time, season with your nutmeg and cayenne pepper.

Once all the pumpkins and sweet potatoes feel tender enough to squish with a fork, remove pot from heat.

Cool for at least a half an hour and then pour small amounts into your blender, purée each amount then put it back into your saucepan until all the soup has been blended.

Now you will have a big pot of soup that will last for a few days!

Season soup with salt and pepper and top with pumpkin seeds, nutritional yeast and a fresh herb like parsley!

*This makes exceptional leftovers, I seasoned some with curry and a little coconut milk and poured it over turmeric white rice with peas! So good!!
3) Pumpkin Pie Smoothie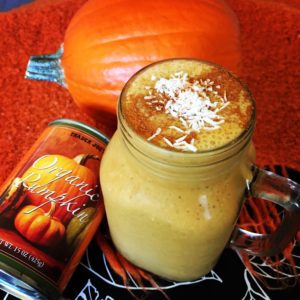 This recipe was adapted from huge vegan blogger Oh She glows, she is one of my favorite bloggers and she has SO many amazing recipes and info on her site. Please check her out and her original recipe here:
http://ohsheglows.com/2012/09/07/creamy-pumpkin-pie-smoothie-for-two-an-advertising-update/ 
My adapted recipe~
Ingredients

:

One cup almond milk

1/2 cup organic canned pumpkin

1/4 cup oats (soaked for an hour if you can)

2 frozen bananas

about 1/2 teaspoon Pumpkin Pie Spice

1 tablespoon maple syrup

1 teaspoon blackstrap molasses
Directions

:

If you know you want to make this smoothie ahead of time, try to soak your oats for at least an hour prior, you can even soak them the night before!
I never seem to wait that long, though it makes for a much creamier and thicker smoothie.

In your blender, combine all the listed ingredients and blend!

Top with shredded coconut, hemp or chia seeds!

~~~~~~~~~~~~~~~~~~~~~~~~~~~~~~~~~~

As you can see, these recipes are all so simple and easy to adapt! Give them a try and if you do, I'd love to know about it, tag me in one of your social media posts with how you made one of these recipes your own!

Hope you enjoyed this post, please leave me a comment if you did.  Thank you for subscribing on YouTube! Let me know if you like the video and if there is anything else you'd like to see!

~Jess