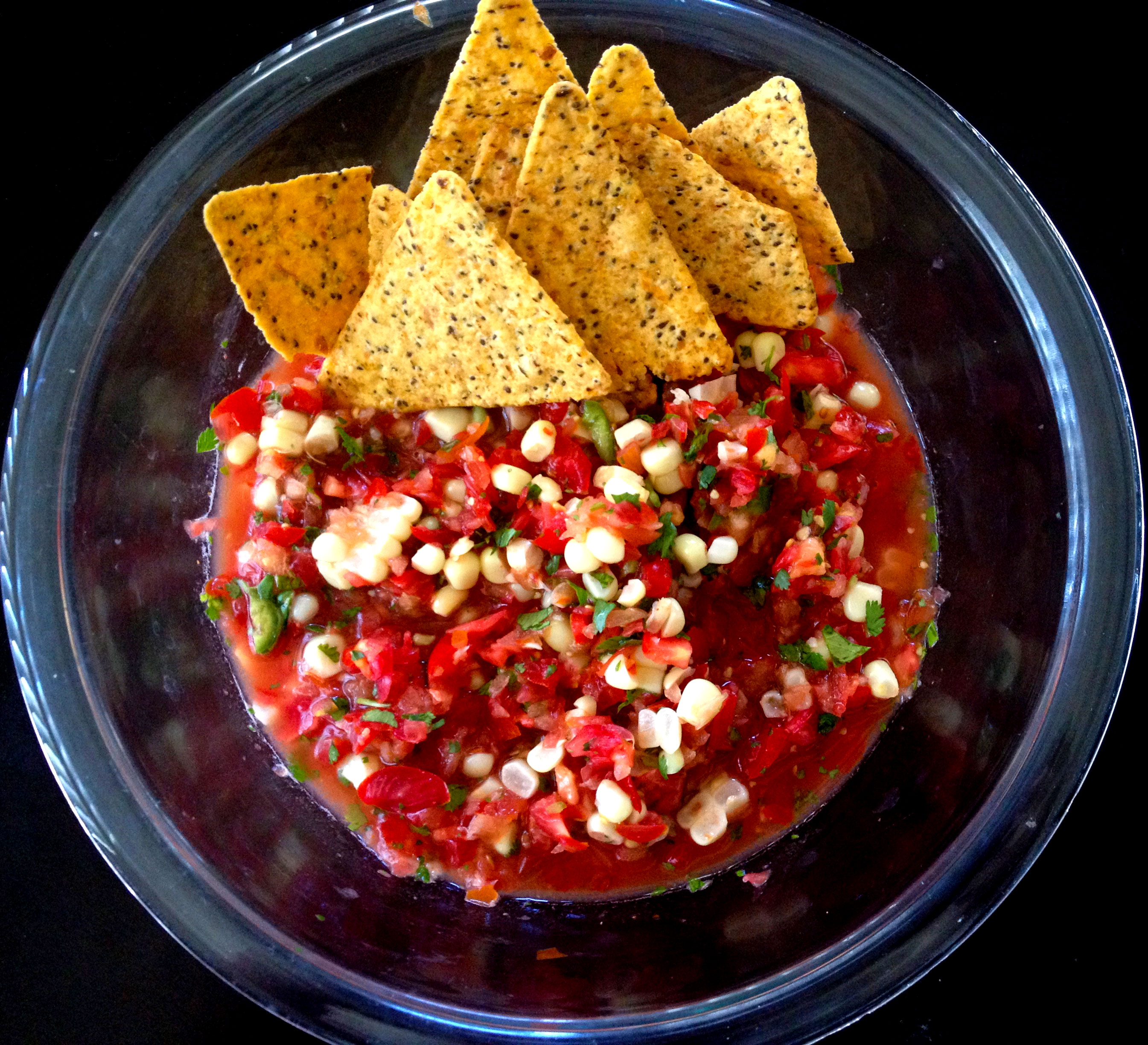 This summer salsa recipe is an excellent way to throw some raw foods in with your cooked. Loads of nutrient deliciousness that can spice up many a meals!

Boil some fresh corn on the cob (let cool and throw it in last)
Break out the food processor and throw in:
organic tomatoes (any type you wish)
garlic (at least 2 cloves)
cilantro (half a bunch-to taste)
onion (if you like it)
1 jalapeño
fresh lemon juice
Chop and process all ingredients, then cut corn and stir!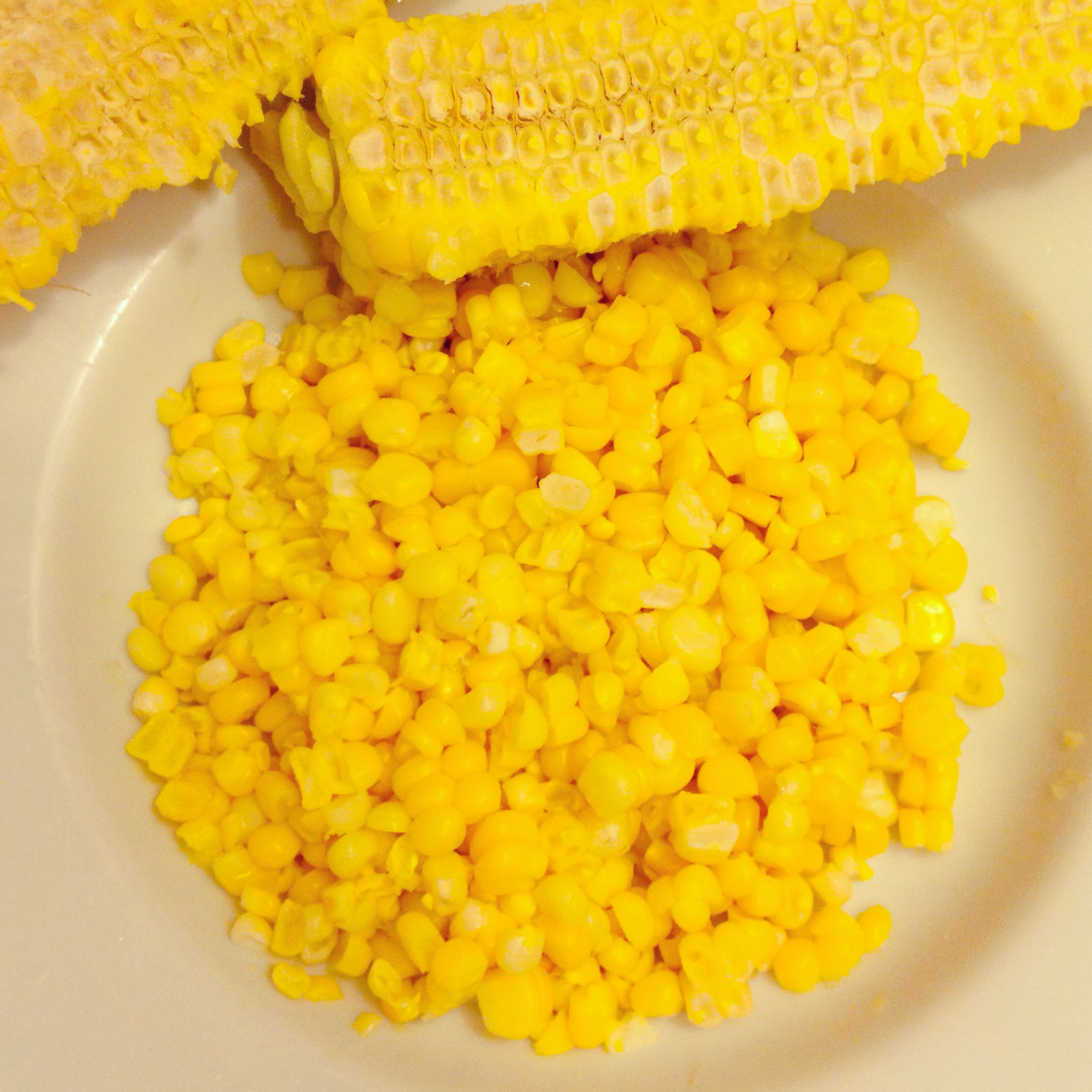 Here is a dinner idea!
Homemade salsa, homemade hummus, black rice, cut up veggies, romaine lettuce and nori sheets! Did in!!