From now until Christmas…
I will be featuring vegan, gluten-free, healthy holiday inspired foods and recipes for my #12DaysOfChristmas series!
I will be using either my own recipes or ones from or inspired by other people on the web and as always, some health benefits of some of these holiday foods!
Here are some delicious Apple Crumble Cookie Biscuits! These are great for breakfast or a late night snack because there is no added sugar…They are soft yet flaky and honestly good any time. 🙂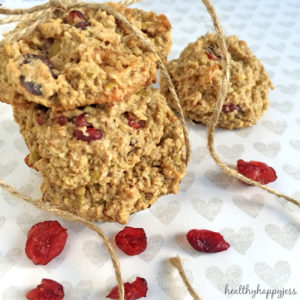 Apple Crumble Biscuits
2014-12-14 11:49:37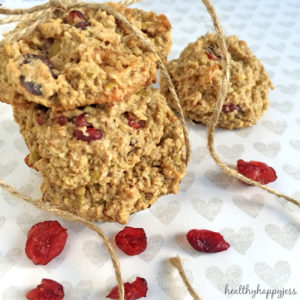 Naturally sweet, flaky and delicious any time.
Ingredients
1 cup oat flour
2 tbsp. ground flax
1 tsp. baking powder
1 tsp. cinnamon
1/2 tsp. pumpkin pie spice
1 grated Granny Smith apple
2 tbsp. peanut butter
3 tbsp. melted coconut oil
Instructions
Preheat oven to 350f
Mix all dry ingredients in a bowl
Combine ground flax seeds with 2 tbsp. water in a separate cup.
In your food processor, finely chop your apple (or grate apple if you don't have a FP in a separate bowl).
In your apple bowl or food processor combine all other "wet" ingrediants: peanut butter, coconut oil and flax seed mix.
Once combined add the dry bowl to the apple bowl and mix well
Dollop onto your parchment lined cookie sheet into round shape
Bake on 375f for 15-20 mins
Notes
Optional: add 1/2 cup of dried cranberries for some added color.
Adapted from instagrammer @fitnessence_
Adapted from instagrammer @fitnessence_
healthyhappyjess https://www.jessicaremmers.com/