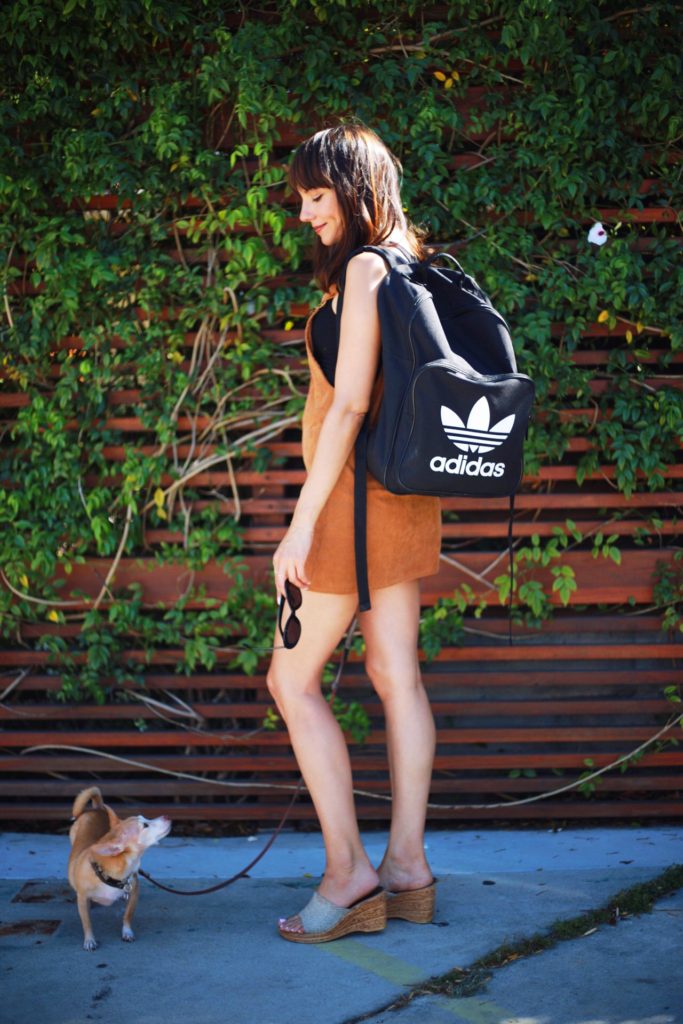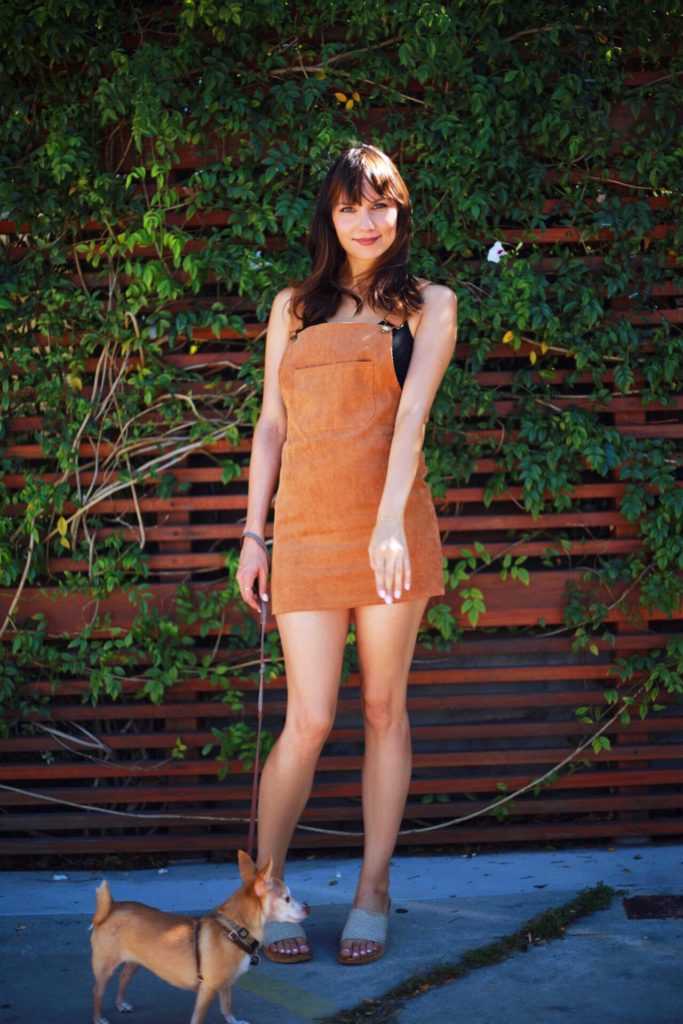 I've always been SUPER into body care, like really, really into it…
I remember growing up always having the latest product line from Bath & Body Works, I mean, the entire line, everything from the scrub to the thick body cream in a jar. I would go through the routine steps of getting the ultimate clean, soft and glowing skin from head to toe and smell amazing on top of it! This has become a process that I actually enjoy, it's part of my beauty regime that makes me feel my best.
Over the years, I started to become much more conscious of not only what I put into my body, but also what I put onto it. Getting into this lifestyle of being as healthy and happy as I could be definitely caused me to reevaluate many products in my beauty arsenal. I wanted to move away from all chemicals and move towards organic, vegan and cruelty-free products that also still made me feel really good and smell good too!
Many of you have asked what products that I currently use so I decided to put together the ultimate beauty guide of some of my top favorites! As much as I am all about organic products with the least amount of junk in them, I am by no means perfect and we do have to choose our battles. For instance, I still get my nails done and is that the healthiest thing to do? Maybe not, but it really makes me feel good. (Also, I use SNS System which is definitely a much more natural alternative to gel nails). I also still really like to smell great and that is something I'm not willing to compromise on at this time. While most chemically fragranced products really do bother me, I find the more natural stuff tolerable for me, for now…so if it's natural and smells soft and good in the scents I like, then it's a win-win. I'm also still picky as heck so if it's on this list I truly do like it….while not all of these products may work for you, I encourage you to start to read labels and become more conscious of what you put on the largest organ of your body because it truly does matter! Also, taking the time to truly care for yourself with quality products is essential for overall well-being and health. I did a little video a while back where I talked about some more of my thoughts on showering and shampooing and you can see that here. Most of these products are also super affordable and attainable, I've linked all the pictures and you will notice I get most of my beauty product from Vitacost!
Here is a list and a description of my current favorite tried-and-true beauty essentials I've been loving…from Head to Toe:
Avalon Organics: Natural Anti-Dandruff Shampoo
You may be asking, "Dandruff shampoo? You don't have dandruff!!" Exactly!! Did you know that in most cases dandruff is not curable, some people are pre-disposed to it, but it is certainly something that you can manage which means you never have to see it! It starts with a clean scalp and a shampoo that helps slough away scalp debris. I have tried many natural dandruff shampoos and this is by far my favorite because it actually makes my hair look soft and pretty while keeping my scalp clean. I have been using this for several months and even if I try something new, I still go back to it because I love how it makes my hair look. I also have a video where I talk all about shampooing and how often you should do it and you can see that here.
Available here: Vitacost
Giovanni: Ultra-Repair Conditioner
A few years ago I bleached out the bottom strands of my hair and rocked that ombre look for a few months before going back to my natural color. Even now, I have some warm highlights that never look fried because this conditioner works so well. I also have an amazing stylist that keeps my ends trimmed, but still, this always keeps my hair looking shiny and healthy and smells SO delish too!

Colure: Shine Serum Plus
Speaking of coloring my hair and my hair stylist…during my treatment she recommended this product to protect my hair from heat, seal in color and keep it super shiny without weighing it down. This product is a life saver (or a hair saver) it really works and can make damaged hair look new again. I use it every time I wash my hair after I towel dry before styling (it protects hair from heat) and sometimes will use a touch to finish the look for a sleek, frizz-free finishing gloss. It also just so happens to be vegan, cruelty-free and made with organic ingredients!
Oribe: Dry Texturizing Spray
Major game-changer alert! Okay, this may be the fancier and pricier product on the list, but trust, it's worth it. I know, it's even aerosol, just don't breathe it in because a few spritz of this in lifeless hair literally transforms it into the goddess main you've always dreamed of. You may start asking, "Where did all this hair come from?" You may even get a little cocky and forget how limp your hair really is (until you wash it). It also absorbs oil and acts as a combo dry-shampoo and texture spray perfect for volumizing curls or creating beachy waves. It smells divine and although may not be 100% organic, it's formulated without parabens, sulfates or sodium chloride and is vegan, cruelty-free and gluten-free!

Jason: Pure Natural Body Wash
I still love a yummy smelling body wash! Especially when I use my exfoliating body mitt and build up a nice lather before shaving my legs. It really makes for the best shave and smoothest skin. This Rosewater scent is my favorite one by Jason, as you know, I love a good rose scent…this one is really soft and lovely with a nice clean note. I love getting the large one with the pump for convenience as well as using it to refill my hand soap dispenser.
Available here: Vitacost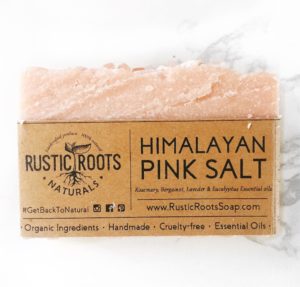 Rustic Root Soap
How nice is it to have an all natural hand-crafted bar of soap on hand? Especially when it's a super unique Himalayan Pink Salt bar. This exfoliating pink power-house is loaded with minerals like magnesium which really help soothe sore muscles after a long day. I love how well it lathers into a creamy, sudsy foam and feels perfectly relaxing. I also love how these bars are made by a family who've created so many unique concoctions. Another favorite is their coffee and chocolate exfoliating bar that I love to pair with my exfoliating mitt and use as an anti-cellulite treatment.
Available here: RusticRootsSoap.com
Desert Essence: Fragrance-Free Body Lotion
Alright, on to some of my favorite fun topics/products (am I weird) and that is BODY LOTION. I don't go a day without it…I'm always slathering it on my skin fresh from the shower and often also add a body oil to it for even more moisture (and sometimes fragrance). I love really soft moistened skin and if I don't use a good body lotion, I feel it, and it doesn't feel good!
I really wanted to find a good body lotion with the least amount of chemicals since I really like to use one every day and can't just use an oil alone. I don't know, there is something about the feel of lotion on my skin that I just can't get with a body oil alone. Incidentally, I often have to add an oil to my body lotion to get that perfect balance. But I really think I've found it, folks!!! This Desert Essence organic body cream is SUPER Hydrating and practically perfect on its own. It soaks right into the skin never feeling greasy. It is fragrance-free and has ingredients I feel good about. You can even add a drop of Lavender essential oil for a nighttime sensory experience! (More on Lavender later on).
Available here: Vitacost
Pacifica: Persian Rose Body Butter
This is the healthier version of a luxury scented body butter y'all! Yes, this cream is luscious and it comes in my fav scent, as well as many others! When I'm feeling saucy, or every day, I smother this lotion all over followed by the same brand rose fragrance and I am set! It smells, clean, soft, elegance, feminine and seductive, I love this!
Available here: Vitacost
Monoi Tiki Tahiti: Body Oil
"So you say you wanna get away, we don't need a plane, I'll be your escape…"
Rather, this Tahitian body oil will be for sure! This is one of my favorite oils to mix in my body lotion because not only does the smell take you away to your favorite tropical island in 86 degree weather with the perfect breeze….it makes your skin so soft and glowing! I also like to use a little of this in my hair for an extra smooth do with a subtle hint of paradise. It's mainly just coconut oil with real flower (they put one in the bottle), fragrance and vitamin E. There are a few different scents but this classic gardenia scent is what the Victoria's Secret models use when shooting, I also like the Jasmine.
Available here: Vitacost
Pacifica Perfume: Persian Rose
I love how the bottle describes Rose as a symbol of love and beauty and the queen of flowers. All I know is that I do feel like the queen of flowers when I spritz this on! It's one of the few natural fragrances that I can tolerate and actually really enjoy. They have tons of other fragrances too! With very few ingredients listed (including essential oils), I feel good about this brand. Of course, it's also vegan and cruelty-free, yay!
Available here: Vitacost
Doterra Essential Oil: Lavender
Major Beauty Secret Alert! There are so many beautifying essential oils, but one of my top favorites is lavender oil. Not only do I love to mix a drop or two into my lotion during my nightly routine for a relaxing voyage into night, I also use it for many other things as well…I add a drop to my clay masks, I use it as a spot treatment for rosacea and blemishes, I use it on minor knicks and scratches because it works as a gentle disinfectant as well. It's perfect to use on cuts you may get from the nail salon, just put a drop directly on it and it will be gone before you know it! You can also mix it with another oil and use it on your cuticles.
Doterra is my top choice in essential oils because they are the most potent and pure. Not every essential oil is suitable to be ingested, but with Doterra you can trust the quality. If you want to get your hands on one or have any questions send me a direct message and I will help you out, you can also order here.
Dr. Bronner's Pure-Castile Soap: Baby-Mild
I wanted to include this on my list because I find so many uses for this it's beauty essential indeed!
First off, I use this as a facial cleanser as it was recommended by my facialist a while back, as long as it is the baby formula it is a super gentle, natural cleanser for the skin. (I'll get more into my face beauty essential in another post). I also use it as a hand/body soap, to clean my makeup brushes (it really works to get rid of all the makeup) and I also find it to be the best cleaner to mop my floors! They even have these in a travel size which is the perfect all-in-one travel essential!
Available here: Vitacost
Rosewater
Ahhhh there's nothing like a Rosewater spritz after you wash your face…or after you do your makeup…or to refresh your makeup…or to cool off…or to revitalize your locks…or anytime really…you get the idea.
Rosewater soothes the skin, refreshes and tones. You can even use it in your lemonade, get creative…it's wonderful and smells amazing.
Available here: Vitacost
I hope you liked this FIRST installment of my absolute favorite beauty essentials. If you did, please let me know in a comment below. I'd also love to hear what your favorites are. Let me know if you have any requests below too, I will be doing a skincare and makeup post coming up soon as well, so be sure and put your email in the box above so that you don't miss a post!
P.S. I'm always testing and trying new products but only share with you what I actually use and would also recommend to my mom or bff!
♥ Jess